Hello world!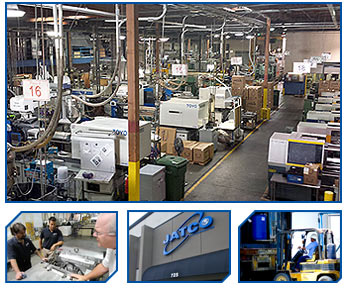 Full Services – Comprehensive offerings include product design, engineering, tooling, molding, die casting, metal stamping, assembly, painting, packaging, warehousing, distribution and more.
Expertise and Vision – Old world craftsmanship is combined with cutting-edge technology and a passion to solve your toughest manufacturing challenges.
Educated Service Team– Every employee of Jatco has up to the minute project information and a drive to help you succeed. Our team members aren't only trained in doing one part well, they are trained in understanding the main-goal of each clients projects. We operate 24 hours a day, 7 days a week on two continents.
Efficient Market Deployment – Our experience, modern facilities, cutting-edge technology and superior transportation add up to faster product delivery.
---
JATCO, Inc.'s Response to COVID-19
JATCO, Inc. remains firmly committed to maintaining the health and well-being of our employees, our customers, and partners during the Covid-19 pandemic.
As a state-approved essential business, both our California and South Carolina locations have remained open and are serving our customers and our communities!
For continued safety, we have taken significant steps to assure that Our Team Follows CDC-Approved Guidelines of sanitization and physical distancing measures.  We have instituted numerous changes to normal operating policies to respond to COVID-19:
… Our production Team wears PPE equipment such as masks and gloves.
… Our non-production employees have the option to work remotely from home.
… We ask that meetings be either by phone or video conferencing.
We are accepting orders and quoting new products.  Our technical support and sales teams are fully available via phone, video conference, and email.
Please feel free to contact us should you have any questions about this or anything else.
Phone: 800-445-2826 or email: apqp@jatco.com.
---