We are just days away from the World of Concrete Show in Las Vegas. JATCO, Incorporated, will be exhibiting in the North Hall of the Las Vegas Convention Center in Booth N548.
For almost 50 years, the World of Concrete has been servicing businesses in global concrete, pre-cast, masonry and construction industries.  Stop by and see our full line of precast, concrete products. We use 100% recycled materials and have been producing for almost 50 years. Colors can be customized to match company colors and logos.
This link provides more details about JATCO and our presence at the: World of Concrete Show.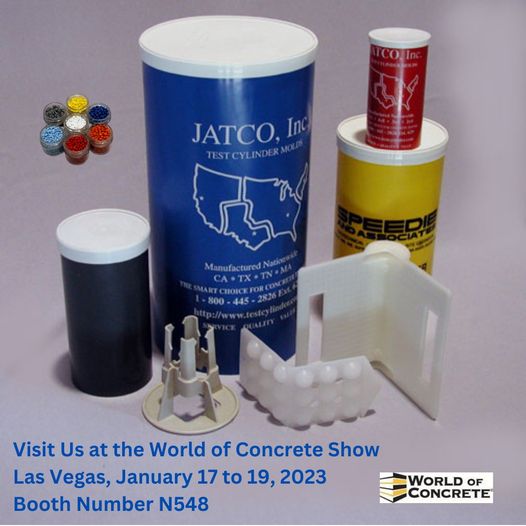 Since 1980 JATCO has produced the most complete line of concrete test cylinder molds available in the country. In order to better serve our customers, JATCO has more locations throughout the United States than any other manufacturer. At JATCO, our focus is on Customer Service.  Companies that are looking for concrete test cylinders have always turned to JATCO and we invite you to take a look at our online catalog and prices to see how we can help your company.